LETTER FROM STATION MANAGER
STEPHANIE LEVINE
Celebrating the Season with Jazz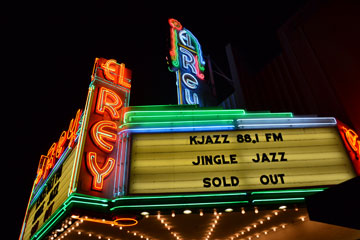 Once again, KJazz celebrated the holidays with our Jingle Jazz concert at the historic El Rey Theatre in Los Angeles. This fourth, sold-out installment of our annual fundraising event for KJazz was a terrific showcase of established and up and coming artists. To kick off the show, we featured Double G Nine Net. Led by composer Geoff Gallegos, the group got the concert off to an exciting start with a dynamic set of some original material and its jazzy take on what Gallegos calls "a symphonic palate." Headlining the evening was an all-star group of musicians that built on the high energy of the first set. Luther Hughes & the Cannonball-Coltrane Project played a range of terrific tunes, from their Cannonball-Coltrane material to tunes by Paul Desmond, before being joined by headliner Kenny Burrell on guitar and special guest vocalist Barbara Morrison. Burrell impressed the audience, as always, with his classic material and Morrison had everyone smiling and singing along. The evening was filled with great music, holiday cheer, and a packed house of wonderful KJazz members.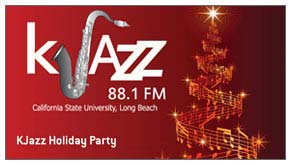 We also celebrated the holiday season with the release of a brand new edition of the KJazz holiday CD -- KJazz Holiday Party Volume 4. The CD proved to be as popular as the prior sold-out versions, with its classics from icons ranging from Dave Brubeck, Oscar Peterson, Bill Evans, and Vince Guaraldi to Patricia Barber, Sheila E, and our own David Benoit.

It is also important to the staff at KJazz that we learn about and celebrate different cultures and the great jazz music they have provided. Toward this ongoing goal, we have organized our first trip to Cuba. Led by our own Bubba Jackson and the President of the Museum of Latin American Art in Long Beach, Stuart Ashman, our People to People trip to Cuba will take place from April 1 – 9, 2014.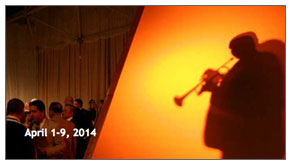 The trip will provide a unique opportunity for KJazz members to learn about the culture of Cuba, meet the Cuban people, including talented musicians, composers, and artists, see the historic architecture, and experience Cuba's incredible music first hand at concerts and jazz clubs. More information about KJazz's trip to Cuba is at: jazzandblues.org/cuba

We hope that this New Year will be filled with happiness, health, and prosperity. We also look forward to celebrating a New Year filled with more great music at our live concerts in the community, on our exciting trip to Cuba, and on 88.1 FM and jazzandblues.org.

Yours in jazz and blues,

Stephanie Levine
Station Manager
13
Member Memo from Development Director
Pamela Aronovitz


READ ARTICLE
KJazz Presents...
The Lyn Stanley Trio at Mr. Musichead Gallery


READ ARTICLE
Our Featured Partner
Westfield Culver City/Westfield Century City


READ ARTICLE
Volunteer News
~Volunteer Spotlights
~Volunteer sweepstakes winner
~Memorial for Carlita Broussard


READ ARTICLE